EcoSox Bamboo Light Half Cushion Hiking/Outdoor Socks
---
Sock Material Content:
76% Bamboo Viscose / 10% Polyester / 8% Nylon / 3% Spandex / 3% Rubber
EcoSox Light Hiking Socks - Woven from High Peformance Bamboo Viscose
EcoSox half-cushion hiking socks provide comfort in a wide range of conditions. Moisture wicking properties to keep feet dry and ultra-soft fibers that breathe to regulate temperature. Whether you are on a multi-day hike, a quick trek up a hill, or navigating city blocks, a pair of these light hiking socks will keep your feet comfortable!
Enhanced Moisture Control & Thermo-Regulation

Half Cushion FootBed Provides Cushioning & Athletic Fit

Odorless - Inhibits Foot Odor

Blister Free – Inhibits Blisters

Integrated Smooth Toe Seam

Arch Support for Proper Fit / Fights Foot Fatigue
Why Bamboo Socks?
Bamboo Viscose Fibers have a silk-like soft and buttery feel which is ultra-soft against skin.
Absorbs 3-4 times more moisture than cotton to keep your feet dry.
Fibers breathe to regulate temperature.
Bamboo is one of the most ecologically friendly grasses on our planet.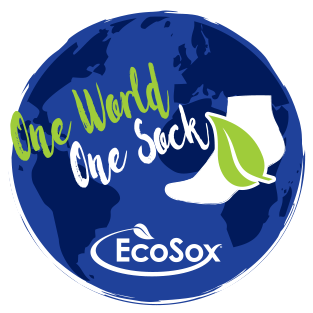 3 Reviews
Light Hiking Socks
Excellent! Cool, comfortable, durable.
Size Matters
I love EcoSox - they are incredibly comfortable - I've been buying them for several years. BUT, my shoe size is 8.5 - 9, depending on the width The sizing of the Medium is up to a size 9; the sizing of the Large starts at size 9. That means if I get a Medium, the sock is stretched to its maximum and I find they wear out on the toes. If I get a Large, there is a bit of extra sock in the toe.
Add a Review