EcoSox Bamboo Quarter Diabetic Socks
---
Sock Material Content:
80% Bamboo Viscose / 10% Polyester / 5% Nylon / 3% Spandex / 2% Rubber
EcoSox Quarter Socks - High Performance Bamboo Viscose Fibers
Dry - Enhanced Moisture Control & Thermo-Regulation
Odorless - Inhibits Foot Odor
Blister Free - Inhibits Foot Friction/Blisters
Integrated Smooth Toe Seam Reduces Friction
Arch Support For Proper Fit & To Fight Fatigue
Knitted Reinforced Heel & Toe for Ergonomic Fit
EcoSox FootBed Pillowed Cushioning for Comfort & Air Flow
Why Bamboo Socks?
Bamboo Viscose Fibers have a silk-like soft and buttery feel which is ultra-soft against skin.
Absorbs 3-4 times more moisture than cotton to keep your feet dry.
Bamboo is one of the most ecologically friendly grasses on our planet.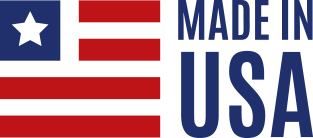 18 Reviews
Bamboo Quarter Diabetic Socks
Great so far, love your other products
Bamboo Diabetic Socks
My husband is wearing these socks and loves them, which is why we pplaced a second order. He does not want to wear any other socks. He does not have swelling in his ankles any more and says they are absolutely the most comfortable socks ever. They are worth the price and with his diabetes, good foot care is important! The socks are made very well and have retained their shape after washing.
Add a Review