EcoSox Bamboo Compression Socks
---
Sock Material Content:
85% Bamboo Viscose / 5% Nylon / 4% Spandex
EcoSox bamboo compression socks are perfect for those who stand or sit for long periods who need to avoid leg fatigue. These socks help maintain healthy, active legs by helping prevent minor swelling of feet, ankles, and legs. Mild 8-15 mmHg Graduated Compression
Improves Circulation of Oxygenated Blood
Reduces Fatigue and Swelling in the Leg
Dry - Enhanced Moisture Control & Thermo-Regulation
Odorless - Inhibits Foot Odor
Blister Free - Inhibits Foot Friction/Blisters
Integrated Smooth Toe Seam Reduces Friction
Arch Support to Keep Sock in Place
Why Bamboo Socks?
Bamboo Viscose Fibers have a silk-like soft and buttery feel which is ultra-soft against skin.
Absorbs 3-4 times more moisture than cotton to keep your feet dry.
Bamboo is one of the most ecologically friendly grasses on our planet.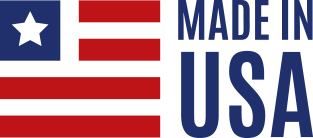 16 Reviews
compression socks
these socks have fitted better than any other one I have tried
Great socks, short life though
My husband loves these socks! He wears steel toe boots every day which causes his feet to sweat. Ecosox are the only socks he has found that keep the moisture at bay. The compression socks stay up over his calf and wont fall down. The only complaint we have is they wear out after 6 months of use.
Add a Review