Bamboo Low-Cut Ankle Socks
---
Low Cut socks sit at the ankle and are the optimal compromise between protection and discretion.
Sock Material Content:
80% Bamboo Viscose / 10% Polyester / 5% Nylon / 3% Spandex / 2% Rubber
EcoSox Low-Cut Socks - High Performance Bamboo Viscose Fibers
Dry - Enhanced Moisture Control & Thermo-Regulation
Odorless - Inhibits Foot Odor
Blister Free - Inhibits Foot Friction/Blisters
Integrated Smooth Toe Seam Reduces Friction
Arch Support For Proper Fit & To Fight Fatigue
Knitted Reinforced Heel &Toe for Ergonomic Fit
EcoSox FootBed Pillowed Cushioning for Comfort & Air Flow
Why Bamboo Socks?
Bamboo Viscose Fibers have a silk-like soft and buttery feel which is ultra-soft against skin.
Absorbs 3-4 times more moisture than cotton to keep your feet dry.
Bamboo is one of the most ecologically friendly grasses on our planet.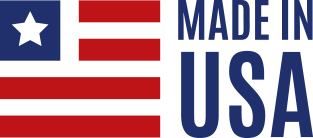 23 Reviews
New fan!
Bought a pair for my son-in-law and he loves them.
Bamboo socks = NO FEET SMELL!!!!
My 8-yr old had the STINKIEST feet. I did research, found out bamboo socks are a legit thing and gave them a try. I bought 3 different brands b/c it was hard to find kid-sized socks that looked like they would last more than a week. Ecosox were by far the best quality (thick) and fit (medium, size 6 feet). He loves them for their softness and that I don't make him wash his feet the moment he takes off his shoes anymore. I love them ridding our house of feet smell. THANK YOU!!!!!
Add a Review