EcoSox Diabetic Bamboo Crew Socks
---

Sock Material Content:
85% Bamboo Viscose / 11% Nylon / 4% Spandex
EcoSox Diabetic Crew Socks - High Performance Eco-Friendly Bamboo Viscose
EcoSox Diabetic socks may be the perfect solution for Diabetics who experience swelling (edema) or suffer from nerve pain (neuropathy). EcoSox non-binding tops are designed with a relaxed fit so not to bind or inhibit blood flow but to have just the right amount of tension to keep them on your leg.
Non-Binding Top To Increase Blood Circulation
Perfect Foot Solution for Diabetic Nerve Pain, Edema, Neuropathy
Enhanced Moisture Control & Thermo-Regulation
Odorless - Inhibits Foot Odor
Blister Free - Inhibits Blisters
Integrated Smooth Toe Seam For Comfort
Arch Support For Proper Fit / Fights Foot Fatigue
Knitted Reinforced Heel and Toe for Ergonomic Fit
Natural Performance Yarn – No Chemical Treatments or Conditioners
Why Bamboo Socks?
Bamboo Viscose Fibers have a silk-like soft and buttery feel which is ultra-soft against skin.
Absorbs 3-4 times more moisture than cotton to keep your feet dry.
Bamboo is one of the most ecologically friendly grasses on our planet.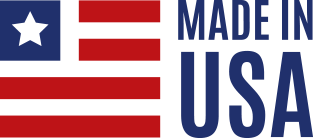 13 Reviews
Comfort
Truly comfortable, easy to slip on in the morning. Excellent value.
Really comfortable socks
I don't have diabetes, but I like the toes of these socks because the seams are smooth. The socks are cushioned in the arch and ball of the foot and the fabric works well in cold weather. I think they will also be fine in hot weather, but haven't had them that long. At first I was skeptical of the top being a kind of mesh weave, but they stay up fine. I just ordered a few more pairs.
Add a Review