Posted by EcoSox on Dec 3rd 2022
With Thanksgiving officially over, it's time to start your holiday gift shopping. Looking for that perfect gift or stocking stuffer? Try a pair of comfortable bamboo socks. Socks are the perfect gift for anyone on your shopping list — whether it's for a coworker, a secret Santa gift exchange, or that special someone.
Give the Gift of Bamboo Socks
What makes socks the best Christmas gift? Everyone wears socks, and a pair of durable, high-quality socks for EcoSox can make all the difference when it comes to comfort. Need more convincing? Here are seven reasons you should gift EcoSox this holiday season.
1. EcoSox Bamboo Socks are Affordable
Socks are a great cost-effective gift. This can make socks a great gift option, especially if you have a long list of people to buy for. You can purchase a single pair of EcoSox high-quality socks like these EcoSox Bamboo No Show Socks or Bamboo Low-Cut Ankle Socksor even a gift box of four pairs of our American Crew Dress Socks.
2. EcoSox Bamboo Socks are Useful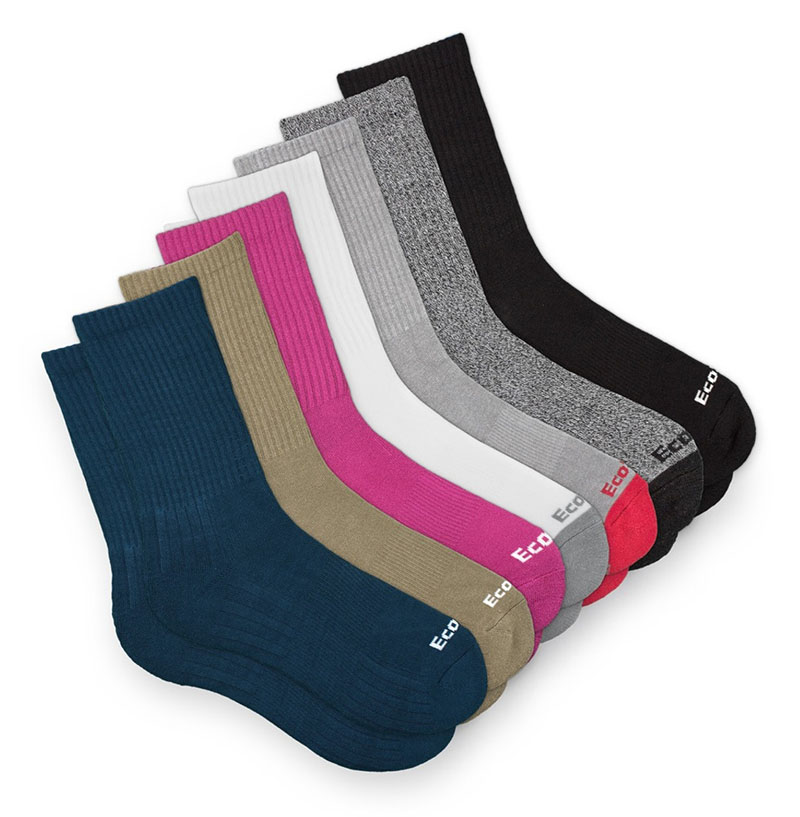 Socks are a gift anyone can use. Many people wear EcoSox every day, especially in the winter when open-toed shoes aren't an option. Socks can be the perfect gift for anyone who spends extended time on their feet. Having a pair of high-quality EcoSox can help fight foot fatigue, keeping you on your feet for longer.
One of our top sellers are these American Crew Bamboo Socks. These socks provide support and comfort throughout the day whether you're wearing sneakers, work boots, or dress shoes. Arch support and a cushioned footbed help fight foot fatigue.
EcoSox Bamboo Quarter Socks socks are another great option with a knitted reinforced heel and a smooth integrated toe seam for comfort and durability.
3. EcoSox Bamboo Socks are Necessary
Socks are a necessary item everyone needs in their wardrobe and an essential item for winter when the weather gets colder.
If you're looking for a gift for someone who is always cold, try these Blue Flame Thermals. These thick, heavyweight socks have ultra-soft insulation on the inside that retains 600% more heat than cotton. These socks are perfect for keeping your feet warm around the house or to wear inside your boots when shoveling the sidewalk.
If the gift recipient is an outdoor enthusiast who loves hunting or skiing, try these Blue Flame E-Tech Bamboo Thermal Socks. These bamboo thermal socks will not only keep their feet warm, but it will also prevent moisture. The naturally moisture-wicking materials are breathable and absorbent to keep their feet dry and blister-free.
4. EcoSox Bamboo Socks are Good for the Environment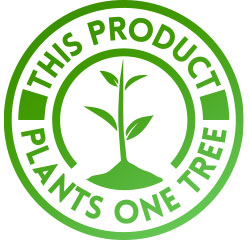 EcoSox bamboo socks are made with bamboo viscose, which is derived from an ecologically-friendly grass. This makes bamboo socks an eco-friendly alternative to cotton and other petroleum-based fibers.
Bamboo requires no irrigation, pesticides, or fertilizers. It also doesn't need to be re-planted after harvest as it grows back from the cut. One last fun fact: a stand of bamboo creates 35% more oxygen than the equivalent stand of trees while simultaneously absorbing 5 times more greenhouse gases.
Many EcoSox products are also marked with the One Tree Planted logo. EcoSox is proud to partner with One Tree Planted, a non-profit dedicated to fighting global deforestation. When you purchase a pair of EcoSox with this stamp, you will also be planting a tree.
5. EcoSox Bamboo Socks are Fun
Socks are a fun and subtle way to add some fun and personality to any outfit. Brighten your mood or get festive for a holiday by adding colorful socks to your attire. Check out these American Crew Bamboo Dress Socks, which come in fun polka dots or stripes. These socks are a perfect way to spice up one's business attire or everyday wear.
6. EcoSox Bamboo Socks are Thoughtful
Socks can also be a thoughtful gift for your loved ones. EcoSox has a variety of socks perfect for those who love running or hiking. EcoSox Bamboo Athletic Half Cushion Tube Socks are perfect athletic socks for anyone who prefers a higher-cut sock. These socks are made with breathable natural fibers to provide the right amount of airflow to keep their feet dry and blister-free throughout their workout. For a lower-cut running sock, try EcoSox JAG Athletic ZAG-MAX Bamboo Running Socks or EcoSox JAG Athletic ZIG-LITE Bamboo Running Socks.
When it comes to hiking, a quality pair of socks can make all the difference. Bamboo Full Cushion Hiking Socks provide 360 degrees of cushioning for optimal performance and comfort. Whether they enjoy short hikes or multi-day trips, these socks will keep their feet comfortable, dry, and blister-free. Bamboo Half Cushion Light Hiking/Outdoor Socks are another great option for hikers.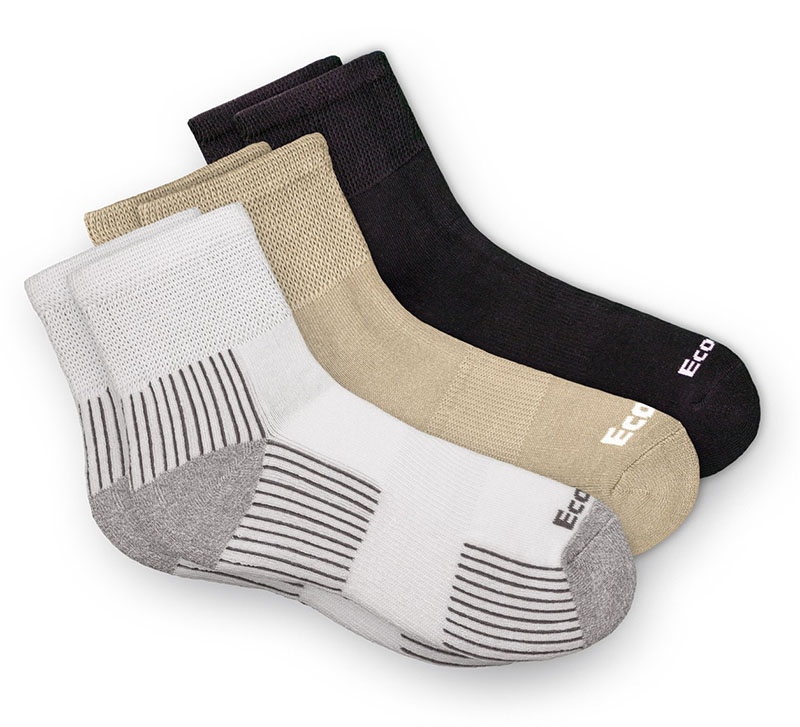 EcoSox also has a variety of diabetic bamboo socks. If you have a loved one diagnosed with diabetes, it's important for them to take care of their feet as diabetics are prone to experience foot health issues. A pair of diabetic socks, such as EcoSox Diabetic Bamboo Crew Socks or EcoSox Bamboo Quarter Diabetic Socks, will be the perfect way to show your loved one you care.
7. EcoSox Bamboo Socks are Reusable
Not only are EcoSox eco-friendly, they are also reusable. Once your socks are tired and worn out, you can repurpose them as cleaning rags to use around the house when you don't want to stain a hand towel or washcloth.
Instead of using an abundance of paper towels, why not use a pair of old socks to dust the window blinds? Save them in the laundry room, where you can dampen them and throw them in the dryer with dry clothes to help smooth out wrinkles. Use them at Christmas time to protect breakable ornaments when you pack them away at the end of the season. The possibilities are endless!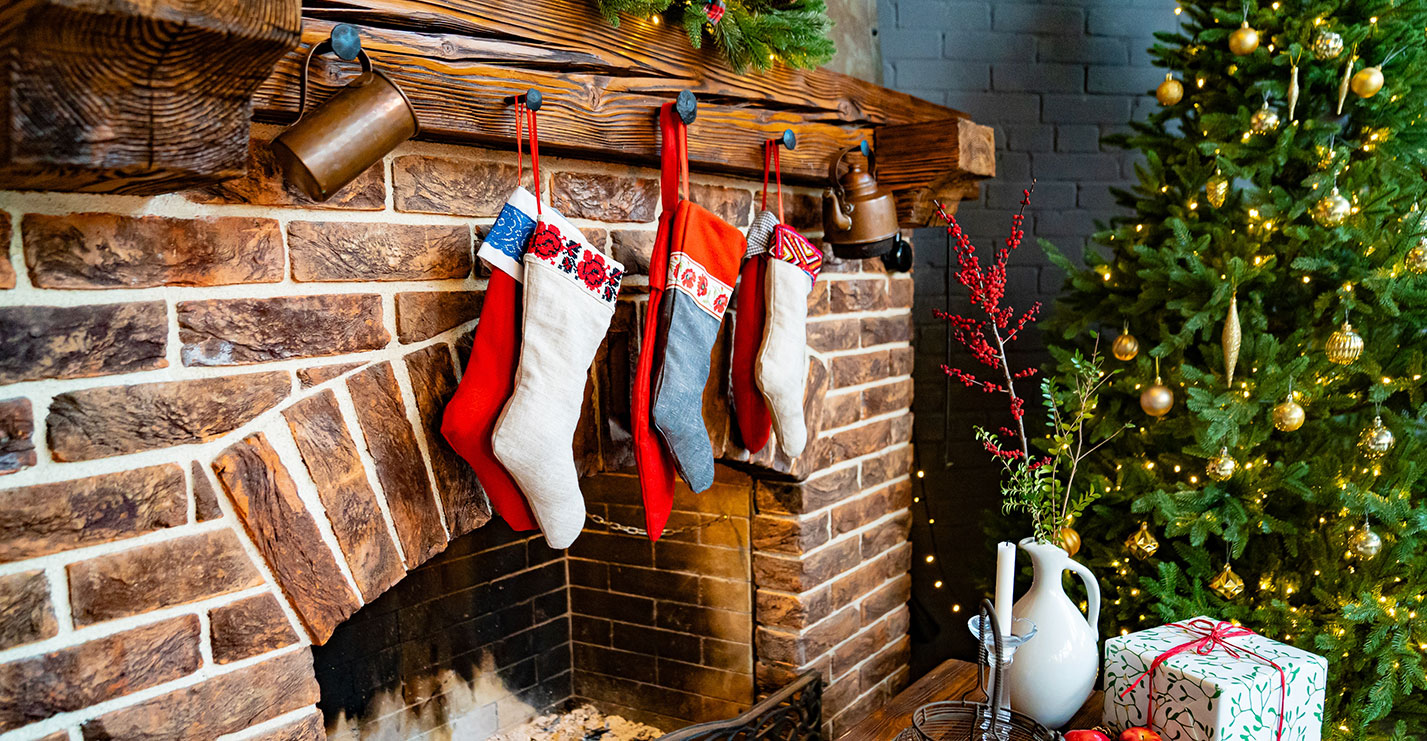 EcoSox Bamboo Socks Make the Best Christmas Gift
Whether you're searching for a white elephant gift, a stocking stuffer, or a special something that will show your loved one you care, socks are always a great gift. Studies show people lose over 1,200 socks in their lifetime, and socks are a gift anyone can use. Now that you know socks are the best Christmas gift, you can finish up that shopping list!