Posted by EcoSox on Jan 15th 2023
When it comes to choosing socks, it's often a matter of convenience. You select the socks at the top of your sock drawer to wear without even looking at them before slipping them on your feet. You throw the 12-pair value pack of socks into your cart while out shopping or grab the nearest basic ankle socks as an afterthought.
This year, make choosing the best workout socks part of your 2023 goals. Take the extra time to choose the best athletic sock that will protect your feet and keep you moving. Your feet will thank you!
Not sure what makes a sock the best sock for working out? We have a few tips to help you choose a great athletic sock to enhance your workouts.
Choose Your Workout Sock Wisely
Socks are probably one of the least thought of articles of clothing. If you haven't bought new socks since 2021, you're likely not the only one. Usually, you only notice your socks when something is wrong — there's a hole in the toe, you have a blister, or your socks are scrunching up inside your shoe. While basic socks might cut it for everyday wear, it's a great idea to invest in socks specifically made for working out. The best workout socks will provide comfort, support, and promote foot health.
Determining what socks are the best workout socks for you can take a bit of research. It may depend on the type of workout you are looking to do — some socks are specially designed for running — or the needs of your feet. Do you need additional arch support? What about extra cushioning?
To help make your search a little easier, here are five features you should look for when choosing the best workout sock.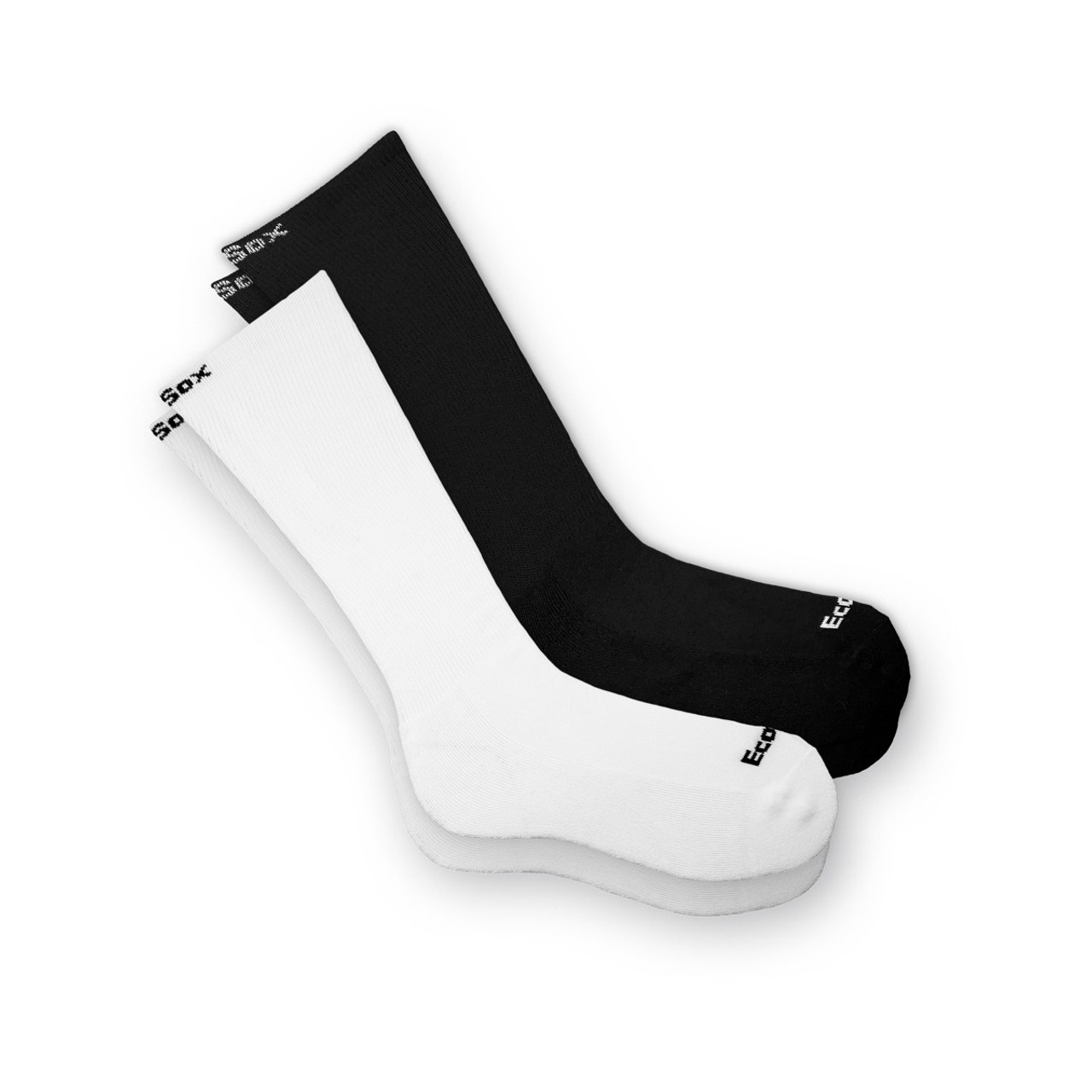 Five Features that Make the Best Workout Socks
1. Arch Support
Working out can be hard on your feet, especially when running or jumping. A high-quality athletic sock with arch support will help protect your feet and fight foot fatigue, keeping you on your feet longer.
Socks with great arch support can also help improve your posture and balance. Your feet will be more comfortable, thanks to arch support!
2. Cushioning
EcoSox has athletic bamboo socks and workout socks with varying levels of cushioning to fit your comfort level.
EcoSox JAG Athletic ZAG-MAX Bamboo Running Socks have a cushioned footbed for comfort and support. Socks with cushion can also provide protection for high-impact areas, which make these great running socks. If you prefer thinner cushioning, the EcoSox JAG Athletic ZIG-LITE Bamboo Running Socks.
EcoSox Bamboo Athletic Half Cushion Tube Socks are another great option if you prefer light cushioning to provide additional comfort and support.
3. Ventilation
The best socks for working out will regulate temperature to keep your feet dry and cool. Built-in ventilation can promote airflow to keep your feet cool throughout your workout. This is often done with a mesh or thinner top to allow heat to escape, regulating your temperature.
Bamboo running socks are made with bamboo viscose fibers, which are naturally breathable, making them the best socks for working out.
Breathable Mesh Bamboo Low Cut Ankle Socks are form-fitting, low-cut bamboo ankle socks with a breathable mesh top. The mesh top increases air circulation to keep feet dry and blister-free. If you prefer a higher cut, check out these EcoSox American Crew Breathable Mesh Bamboo Socks.
Another great option as a workout sock or as a sock liner is EcoSox Bamboo Athletic 300 Series Socks. These over the calf socks have arch and ankle support as well as mesh ventilation zones to aid in air circulation.
4. Odor-Fighting
Working up a sweat during a workout feels good, but this could lead to stinky feet. Wet feet are a breeding ground for bacteria and can lead to odors. Keeping your feet dry is the best way to prevent unwanted foot odor. The best workout socks will keep your feet odor-free. Bamboo running socks are perfect to fight odors because bamboo socks are made with naturally breathable fibers and moisture-wicking properties.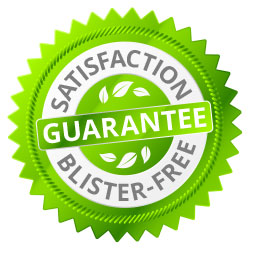 5. Blister-Free Guarantee
While it might go without saying, the best socks for working out won't give you blisters.
EcoSox is so confident their bamboo socks won't give you blisters that many products are marked with a green blister-free guarantee sticker. The bamboo socks are made of bamboo viscose fibers, which are great at removing moisture. Excess moisture can cause friction and lead to blisters. Choosing a running sock or workout sock made with naturally moisture-wicking materials such as bamboo socks will prevent friction and blisters, keeping your feet happy and healthy.
Start Your Workout on the Right Foot with EcoSox
Skip the basic cotton socks and choose bamboo athletic socks or bamboo running socks to enhance your workout. A great pair of workout socks will keep your feet dry, blister-free, odor-free, and healthy. Make wearing high-quality running socks a part of your workout routine this year.