Posted by EcoSox on Jun 19th 2023
Planning a trip to the happiest place on earth? Walt Disney World is the ultimate travel destination with so many things to see and experience. As excited as you may be to head down to the Sunshine State, double-check your luggage and make sure you have packed all the essentials.
Top 10 Things to Pack for Disney World
Bamboo Socks
At EcoSox, we are all about socks — of course, it's our number one! During your Disney trip, you'll be on your feet walking the park and standing in line for food and attractions. You'll need a supportive, sturdy pair of socks to keep your feet comfortable and prevent soreness and blisters.
At Disney World, your feet are likely to get wet from either a water ride, rain showers, or from sweat while walking around in the heat. Bamboo socks are the best socks for Disney World because of their natural moisture-wicking properties. Bamboo socks are 3-4 times more absorbent than traditional cotton socks. They're also breathable, keeping your feet dry and odor-free.
EcoSox bamboo socks come with a blister-free guarantee. The last thing you want is to get blisters on your first day at the park. EcoSox will protect your feet, so you can continue to enjoy the Disney magic.
Not sure which socks are best? Choose a sock that will protect your ankle and provide additional support, such as breathable mesh bamboo low-cut socks, which have mesh vents for better air circulation and temperature regulation, or the new bamboo low-cut ankle socks.
Extra Bamboo Socks
While we have you thinking about socks, this is a good reminder to pack extra socks in the bag you take to the parks! If your feet get wet, you may want to change into new, dry socks for the remainder of your park day.
EcoSox has a variety of cuts to fit any style, including no-show,quarter, and over-the-calf socks.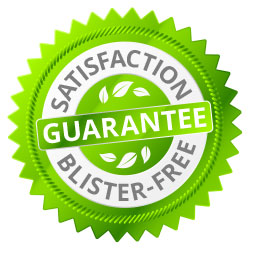 Sturdy Shoes
Speaking of feet, be sure to pack a sturdy pair of walking shoes. While simple flip-flops sound appealing during the summer heat, your feet will thank you if you opt for more supportive footwear.
Sunscreen
No matter what time of year you go to Walt Disney World, you're sure to see some sun. After all, it is the Sunshine State! You don't want to ruin your vacation by getting a sunburn, so be sure to pack plenty of sunscreen! Dermatologists recommend using sunscreen with at least 30 SPF to protect your skin from the sun's UV rays. Don't forget to reapply periodically! While you're packing that, throw in some Aloe Vera just in case you see a little too much sun!
Sun-Blocking Gear
Speaking of sun, there are a few other items you can pack to protect yourself from the sun's rays such as sunglasses and a hat to cover your head. A wide-brimmed hat will also provide some additional shade. Beat the heat by wearing light-colored clothing and bring along a cooling towel or a portable fan.
Portable Cellphone Charger
With the necessity of using the My Disney Experience app on your smartphone and all of the photographable moments, you'll be using your cell phone a lot when you're at the parks. Make sure to pack a portable charger to bring with you to the park. This way, you can charge your phone halfway through the day, allowing you to capture every moment and make the most of your park day.
Rain Gear
Florida might be known for its sunshine, but rainy days still happen! Don't let the rain stop you from enjoying the park. Be sure to pack ponchos, a raincoat, or umbrellas. Bonus: Bamboo socks are another great item to pack in your rain gear kit because of the naturally absorbent fibers, which will help keep your feet dry.
Hand Wipes or Hand Sanitizer
Whether it's to clean your hands up after eating a snack or to sanitize after holding on to lap bars on rides, wipes will come in handy! If you don't have wipes, hand sanitizer is a great thing to have on you. That way, you can sanitize your hands before eating or drinking.
Reusable Water Bottle
You'll be doing a lot of walking in hot weather at Disney World. Stay hydrated by bringing a refillable water bottle, which will help cut down on drink expenses that can quickly rack up! It's also an eco-friendly alternative, which is important to us here at EcoSox!
A Small Backpack or Crossbody Fanny Pack
You'll need something to carry your personal items in when you're at the park. Disney World does have a bag restriction, so be sure to check the current guidelines before you travel. A big bag can be cumbersome to carry around all day, and you don't want to bring too many items that weigh down your bag. Instead, opt for a smaller bag such as a small backpack or an en-trend crossbody fanny pack.
The Happiest Place on Earth!
Walt Disney World in Florida is home to seven out of ten of the most visited amusement parks in the world. It's a place where magic comes to life and is fun for the whole family. No wonder it's known as the "happiest place on earth!" Don't stress over what to pack. With these guidelines, you'll have everything you need to enjoy your Walt Disney World vacation! And seriously, don't forget the bamboo socks!