Posted by EcoSox on Mar 12th 2023
When it comes to accessories to up your golfing game, you may think of top-quality putters, golfing gloves, or premium golf shoes for better traction on the course. Socks may even be on your radar when preparing to head out on the course. Before you lace up your shoes and grab your clubs, be sure you have the right pair of golfers' socks to get you to the 18th hole.
So, what makes a "great sock for golfers?" Socks are just socks, right? This couldn't be further from the truth. A pair of high-quality socks designed to assist you with your golf game will make all the difference.
What Makes a Great Sock for Golf?
Don't settle for bulk traditional cotton socks. The best socks for golfers are designed for athletes and will provide the support and comfort you need to get you from the first hole to the 18th.
Socks for golfers will be designed with core compression to help fight foot fatigue. Golfing socks will also have the right cushioning to provide optimal comfort while protecting your feet from rubbing against your shoes. The last thing you want is blisters when you're at the peak of your game!
How EcoSox Can Help You Boost Your Golf Game
If you want to improve your golf game, look down at your feet. EcoSox can help you step up your golf game thanks to our high-quality bamboo socks.
Bamboo socks will give you an advantage over athletic socks made with other materials. What makes bamboo better than cotton? EcoSox are made with bamboo viscose, giving our socks a soft buttery feel.
Another pro of bamboo is its naturally moisture-wicking capabilities. This will keep your feet dry from start to finish. Dry feet mean you'll stay blister-free and odor-free. Bamboo socks are three times more absorbent than traditional cotton socks. Damp socks can lead to poor foot health, blisters, and other sores. These high-quality bamboo socks protect your feet by reducing friction that can lead to blisters.
Here Are Our Top Bamboo Socks for Golfers
EcoSox JAG Athletic ZAG-MAX Bamboo Running Socks
Though the word "running" is in the title of these socks, the ZAG-MAX Running Socks are the perfect style for any active sport. These socks feature a cushion for comfort and are low-cut and tabbed for a subtle look without compromising support.
The cushioned footbed, integrated smooth toe-seam, and y-heel stitching will keep your feet comfortable and provide an optimal fit to avoid blisters caused by friction.
EcoSox JAG Athletic ZIG-LITE Bamboo Running Socks
These high-quality socks provide the support and comfort every athlete needs. The ZIG-LITE socks are similar to the ZAG-MAX, with thinner padding for those who prefer lighter cushioning. The naturally moisture-wicking materials, coupled with air vents will keep your feet dry, odor-free, and blister-free. Core compression will help fight foot fatigue and will aid in recovery to help prevent soreness.
EcoSox Bamboo Athletic 300 Series Socks
These over-the-calf socks work perfectly as a sock or a liner. It features arch and ankle support zones to keep the sock in place, providing comfort and reducing friction that can lead to blisters.
EcoSox Bamboo Athletic Half Cushion Tube Socks
These tube socks also work great as a sock or liner for any active sport. With a cushioned footbed and integrated toe-seam, your feet will be comfortable all game long. Like the other bamboo socks, these socks will keep your feet dry and blister-free with optimal airflow and breathability.
EcoSox American Crew Breathable Mesh Bamboo Socks
Last but not least are the EcoSox American Crew Breathable Mesh Bamboo Socks. As the name suggests, these socks are breathable thanks to the bamboo viscose and mesh top. This pairing increases air circulation to regulate foot temperature and keep your feet dry and blister-free. Arch support helps ensure proper fit and fight foot fatigue, making these socks perfect for any golfer.
Up Your Golf Game with EcoSox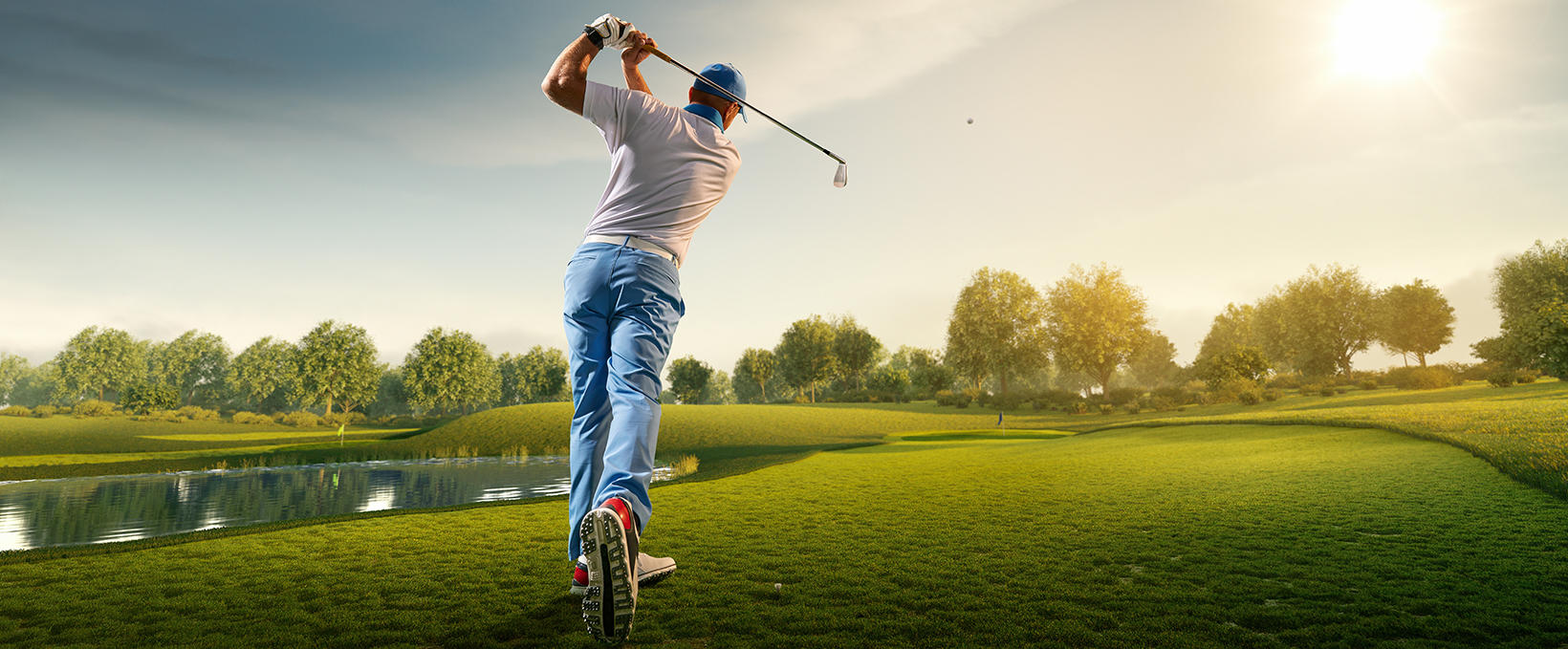 If you're looking for the perfect socks to enhance your experience on the golf course, look no further than EcoSox, designed for active sports. EcoSox has everything you need to improve your game — breathability, moisture-wicking properties, durability, and optimal comfort. Ditch your tired old socks and opt for the socks that will keep you at the top of your game.