Posted by EcoSox on Sep 10th 2022
Like any sport, football has its own set of gear to offer protection to the football players. Before the game, players gear up in their shoulder pads, helmet, and cleats. Another important part of their gear that can't be underestimated is socks!
Feet carry you all the way to the end zone for a touchdown and kick the football to score the field goal. Feet should be protected with a quality pair of football socks specifically designed for active use.
The best socks for football will keep your feet cool in the hotter temps and warm when the weather takes a turn as fall sets in. Quality football socks will also be made with naturally breathable, moisture-wicking material to keep your feet dry.
Football Socks for High School Players
The end of the summer signals the start of the football season, complete with Friday night lights and cheering on your favorite player. Many high school teams have kicked off the football season, which will last until late fall when the weather gets a chill in the air.
The best socks for football are going to help protect your feet from any injuries that could occur on the field by providing support and comfort.
300 Series Socks
EcoSox Bamboo Athletic 300 Series Socks are over the calf socks that have arch and ankle support zones to keep socks in place, as well as mesh ventilation zones to aid air circulation. Light compression also helps with blood circulation to fight foot fatigue and keep you at the top of your game.
These knee-high socks are perfect to be worn as a liner as well. Using the sock as a liner can provide an extra layer of comfort and added warmth for the games late in the season during the cooler part of the football season.
Athletic Half Cushion Tube Socks
EcoSox Bamboo Athletic Half Cushion Socks have a cushioned footbed and an integrated smooth toe seam to keep feet comfortable the entire game. Arch support helps fight foot fatigue. Like the 300 Series, these socks can be worn as a liner.
Why Bamboo Football Socks?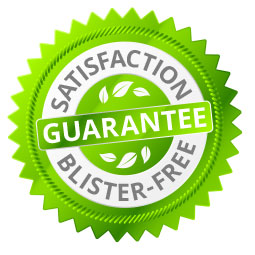 These football socks are also made of 80% bamboo viscose, a naturally moisture-wicking material. Bamboo makes the best football socks because it helps keep feet dry and blister free. Nothing will hurt your game more than blisters and sore feet.
Wet feet are a breeding ground for bacteria and fungus. The moisture can also lead to chafing or blisters forming on your feet due to friction. With bamboo football socks, your feet will be dry and healthy.
Another bonus of bamboo socks is they help keep your feet odor-free, making these socks the best socks for high school football players. No one wants their car or bedroom smelling like the gym locker. The moisture-wicking materials help keep your feet odor-free even when you sweat.
Temperatures can still be in the 80s when the football season starts. By the time it's heading toward playoff season, the temperatures can be as cool as the 40s once the sun goes down depending on where you're located. Bamboo socks are designed to be breathable, keeping you cool in the summer and warm in the fall.
Because bamboo socks are naturally breathable, you can wear these football socks all season long. Add on the fact that bamboo viscose fibers have a soft, silk-like feel, and your feet will feel like winners.
Football Socks To Keep Your Feet Happy
Having a quality pair of football socks will be a game-changer for any player. The next time your favorite high school football player is gearing up for the Friday night game, make sure they have the proper equipment from their head to their toe. Try bamboo football socks to keep your feet healthy, comfortable, and dry all season long.