Posted by EcoSox on Nov 6th 2022
Did you know more than 37 million people in the United States alone have diabetes? One in five of those with diabetes has yet to be diagnosed.
According to the Centers for Disease Control and Prevention, the number of adults with diabetes has increased significantly in the last 20 years. November 14 is National Diabetes Day, and the entire month of November is dedicated to diabetes awareness and education. With so many people affected by diabetes, knowing how to care for your body is essential.
At EcoSox, we're all about taking care of your feet with the right socks. While that is always important for anyone, it is especially important for diabetics. Foot care is a critical part of diabetes management because increased blood sugar levels can lead to potential damage to the nervous and circulatory systems.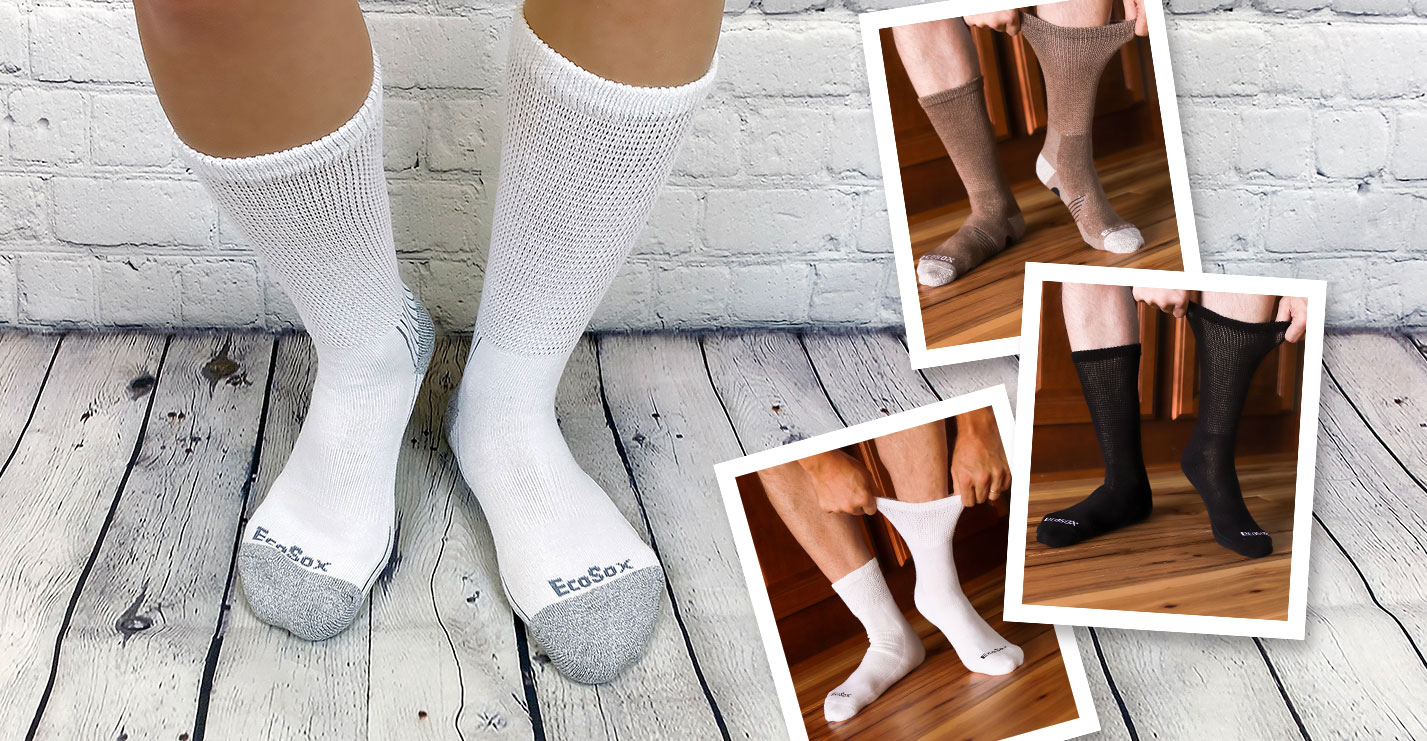 How Does Diabetes Affect Your Feet & Why Diabetic Socks Help?
Diabetics are prone to have issues with their feet due to neuropathy (nerve damage) and edema (swelling). These symptoms can cause feet to develop sores easily, and numbness caused by neuropathy can make it challenging to detect sores. Circulatory problems also slow the wound-healing process.
How Can You Protect Your Diabetic Foot With Socks?
There are many ways to protect your feet and keep them healthy. Diabetics should regularly inspect their feet, checking for sores and blisters. Diabetics should also take extra care when choosing what to put on their feet. One way to protect your feet and promote foot health is by wearing diabetic socks.
What Are the Best Socks for Diabetics?
Diabetic socks are designed to keep your feet dry, enhance blood circulation, and decrease the risk of injury. Wearing diabetic socks provides an extra layer of protection that your feet will thank you for.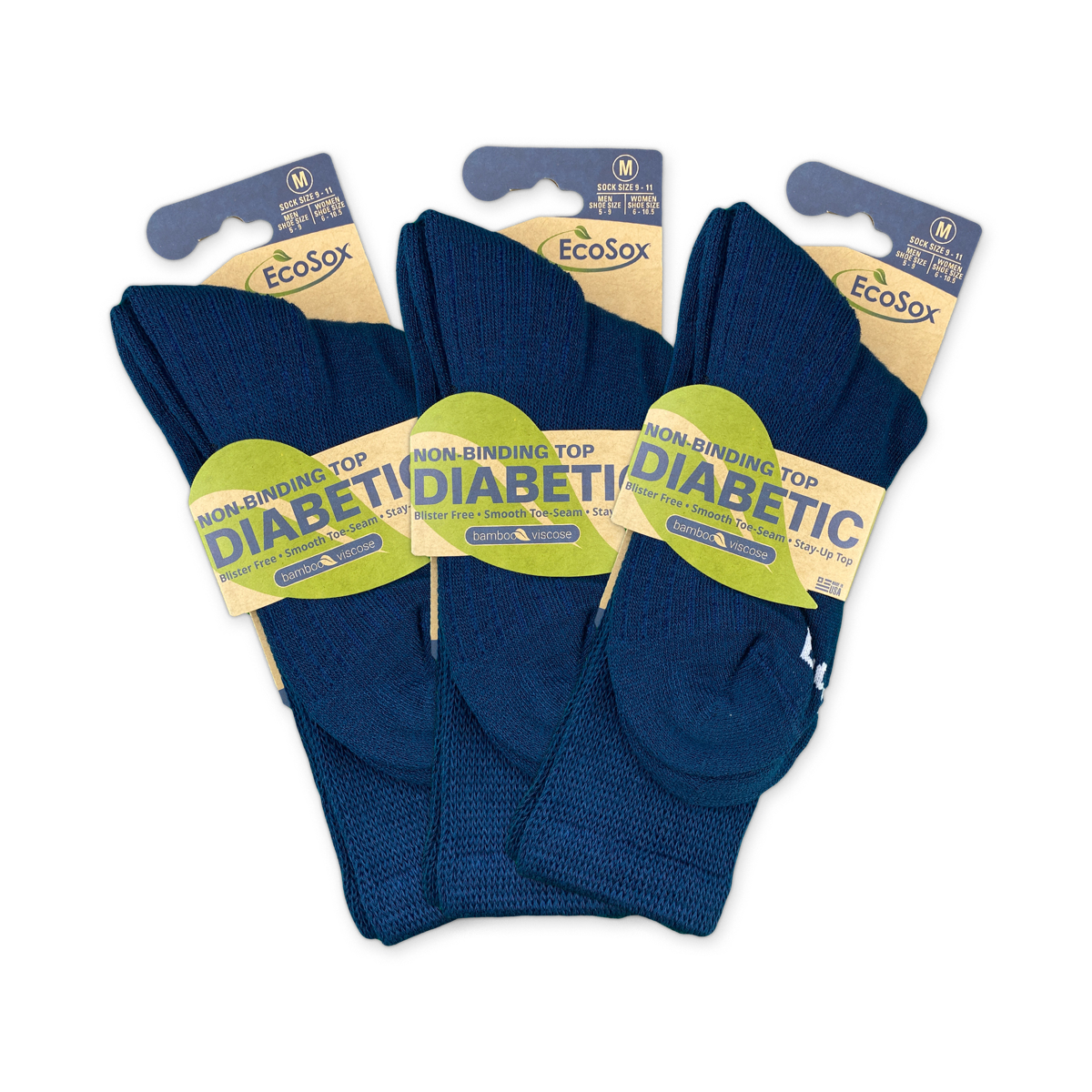 Top Benefits of Diabetic Socks
You may wonder whether diabetic socks are any different from regular socks. Here are three ways diabetic socks, in particular bamboo diabetic socks, will improve your foot health.
1.Bamboo diabetic socks are made of naturally moisture-wicking material.
EcoSox diabetic socks are made with bamboo viscose, a naturally moisture-wicking material that is 60% more than absorbent cotton socks. Wet feet are a breeding ground for fungi and infections. Increased moisture can also cause friction, which will lead to blisters and sores. Keeping your feet dry is critical to maintaining healthy feet.
2.Bamboo diabetic socks improve circulation.
Diabetic socks have a non-binding top to increase blood circulation, which can help alleviate some of the side effects of neuropathy and edema. The soft and relaxed fit also make these socks comfortable.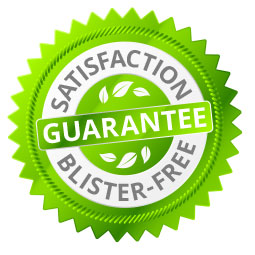 3.Bamboo diabetic socks prevent blisters and sores.
EcoSox diabetic socks are marked with a blister-free guarantee. The bamboo material is soft as silk and will prevent friction that causes blisters. The knitted reinforced heel and smooth integrated toe seam also eliminate harsh seams. Arch support and a cushioned footbed will keep your feet comfortable and help fight foot fatigue.
EcoSox offers a variety of lengths available for diabetic socks to fit your preferences, including Crew Diabetic Socks,Quarter Diabetic Socks, and Over the Calf Diabetic Socks.
For those who love the outdoors, try EcoSox Diabetic Non-Binding Bamboo Hiking/Outdoor Socks. These diabetic medium-weight hiking socks keep you comfortable while out on the trail. These diabetic hiking socks are the perfect foot health solution for active people who have diabetes, edema, or neuropathy. You can also try these Diabetic Non-Binding Bamboo Light Hiking Quarter Socks, which are more lightweight and feature a shorter cut.
Benefits of Diabetic Compression Socks
Diabetics can also benefit from compression socks, which are designed to enhance blood flow. Compression socks can keep your legs from getting tired and achy while also helping to ease swelling in your feet and ankles.
EcoSox Bamboo Compression Socks are over-the-calf socks with mild (8-15mmHG) graduated compression. These socks are perfect for workout recovery or to help you get through the workday if you have an occupation that requires you to be on your feet for extended periods of time.
Like the diabetic socks, these compression socks have a smooth integrated toe seam for comfort and are made of naturally moisture-wicking material.
Protect Your Feet With Bamboo Diabetic Socks
Taking care of your feet is an important part of staying healthy. An easy first step in the right direction is wearing protective socks that promote foot health. This Diabetes Awareness Month, be kind to your feet by wearing bamboo diabetic socks or compression socks.