Posted by Toby on Aug 4th 2019
JAG ATHLETIC ZIG-LITE Running Socks
Introducing JAG Athletic ZIG-LITE Low-Profile Sport Tabs. Offering ultra-thin padding for a superior fit. Perfect for running, biking, and other athletics. These socks are crafted from Bamboo Viscose and combine them with a core compression throughout the sock to fight fatigue and to assist in recovery to keep you active longer.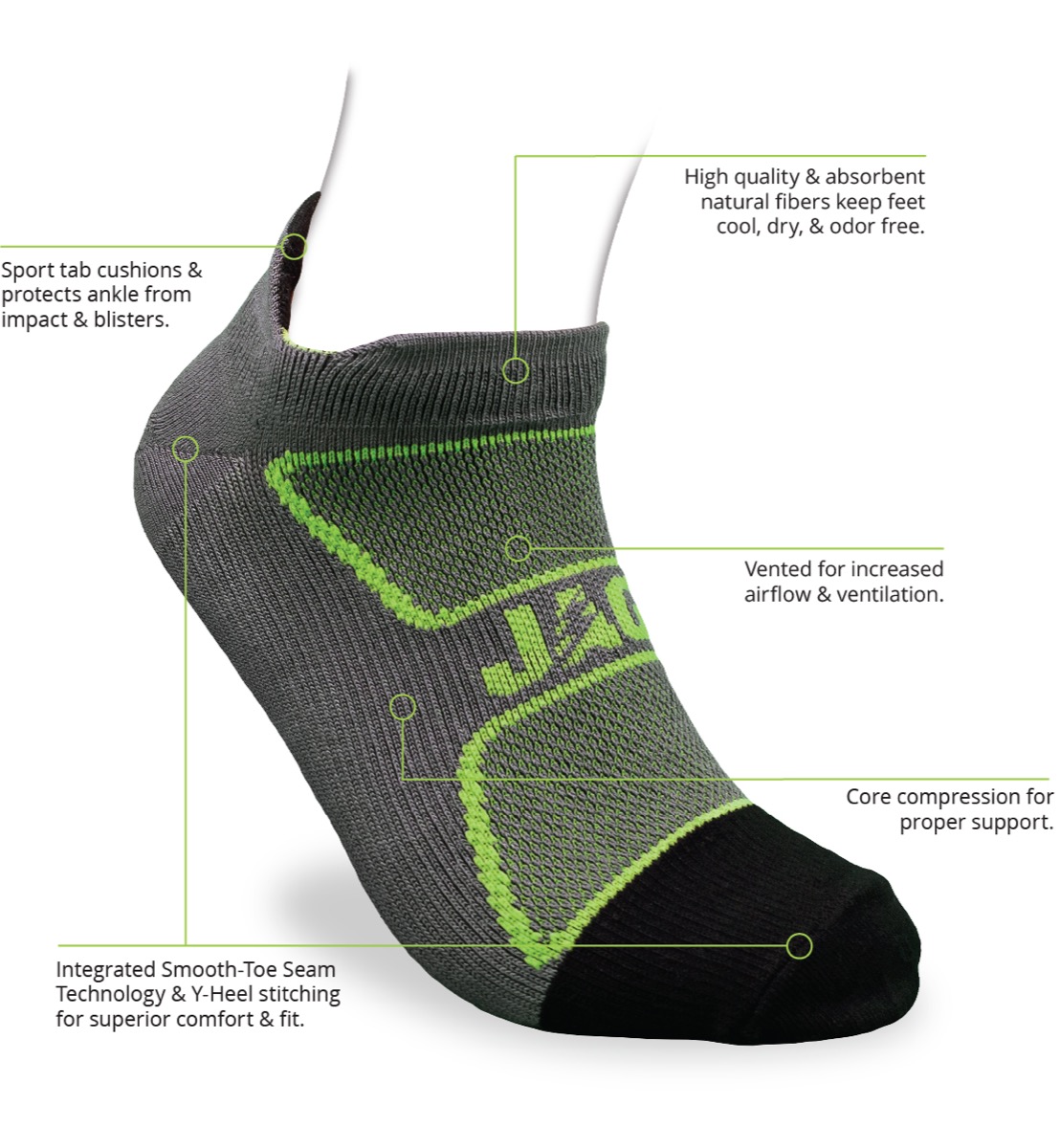 EcoSox set out to make a great running sock. After almost a year and a half of development and testing, we are introducing a brand of technical running sock that your feet will love! Using the natural properties of bamboo viscose and loaded with features, we bring you a product free of conditioners and chemical performance additives. To differentiate the sock in the market, we chose the brand JAG Athlelic. What's in a name? Simply, J.A.G. represents the middle initial of everyone in our family. Since our name is literally on the product, you know we take pride in providing you quality product.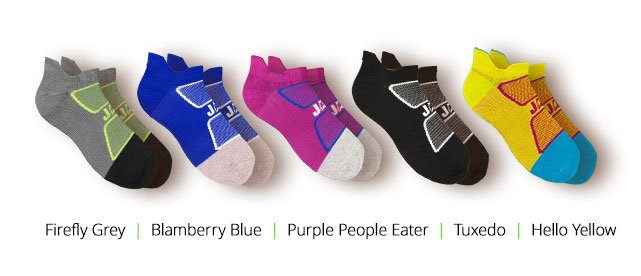 ZIG-LITE has ultra thin padding for superior athletic fit and the soon to be released ZAG-MAX will provide additional padding to absorb more impact. JAG Athletic bamboo running socks have everything you need in a sport performance sock. Available in small through extra-large sizes to fit everyone.
Color selection: Firefly Grey - an intriguing and seemingly glowing hue, Blambery Blue - bold and beautiful, Purple People Eater - inspiring you in competition, Tuxedo - timeless and simple contrast, Hello Yellow - so sunny and friendly! Whatever your personality or preference, we have you covered.
Don't wait. ZIG or ZAG your next run will be better in a pair of JAGs!

Shop Now!