Posted by EcoSox on Dec 15th 2022
The winter solstice is just around the corner, with the first day of winter on December 21st. As the temperatures take their plunge, it's time for cozy season. That means it's time for cable knit sweaters, fluffy blankets, hot drinks, and warm socks from EcoSox.
Live the Hygge Life
Have you ever heard of the word hygge? This is another way to describe "cosy season." Hygge (pronounced hoo-ga) is a Danish word that can't be translated into a single English word. It embodies that feeling of cozy contentment, warmth, and enjoyment of the little things. Hygge is the perfect aesthetic for winter when we long for warmth during those cold months.
Imagine curling up on the couch with a hot cup of cocoa and a good book or sitting by the fireside with that special someone. Those are hygge moments. Hygge means embracing the simple things that bring you joy while removing daily distractions from your life, like work emails or social media.
Do you know what else can give you that feeling of hygge? EcoSox!
Embrace Hygge with Warm, Comfy Thermal Socks
Don't get cold feet this winter! EcoSox thermal socks are made to trap and lock in warmth to keep your feet cozy on those snowy winter nights. Keep your toes toasty this season with EcoSox thermal socks.
EcoSox thermal socks are the best socks to keep your feet warm all winter long and are sure to give you a hygge feeling! Part of hygge is enjoying the little things, and while socks may seem mundane, choosing a high-quality pair of socks from EcoSox will make all the difference in comfort and warmth!
Choose From a Variety of EcoSox Thermal Socks

EcoSox Blue Flame socks are rated four out of four flames on the Blue Flame thermal index, which means these socks retain 600% more heat than cotton socks. Talk about cozy!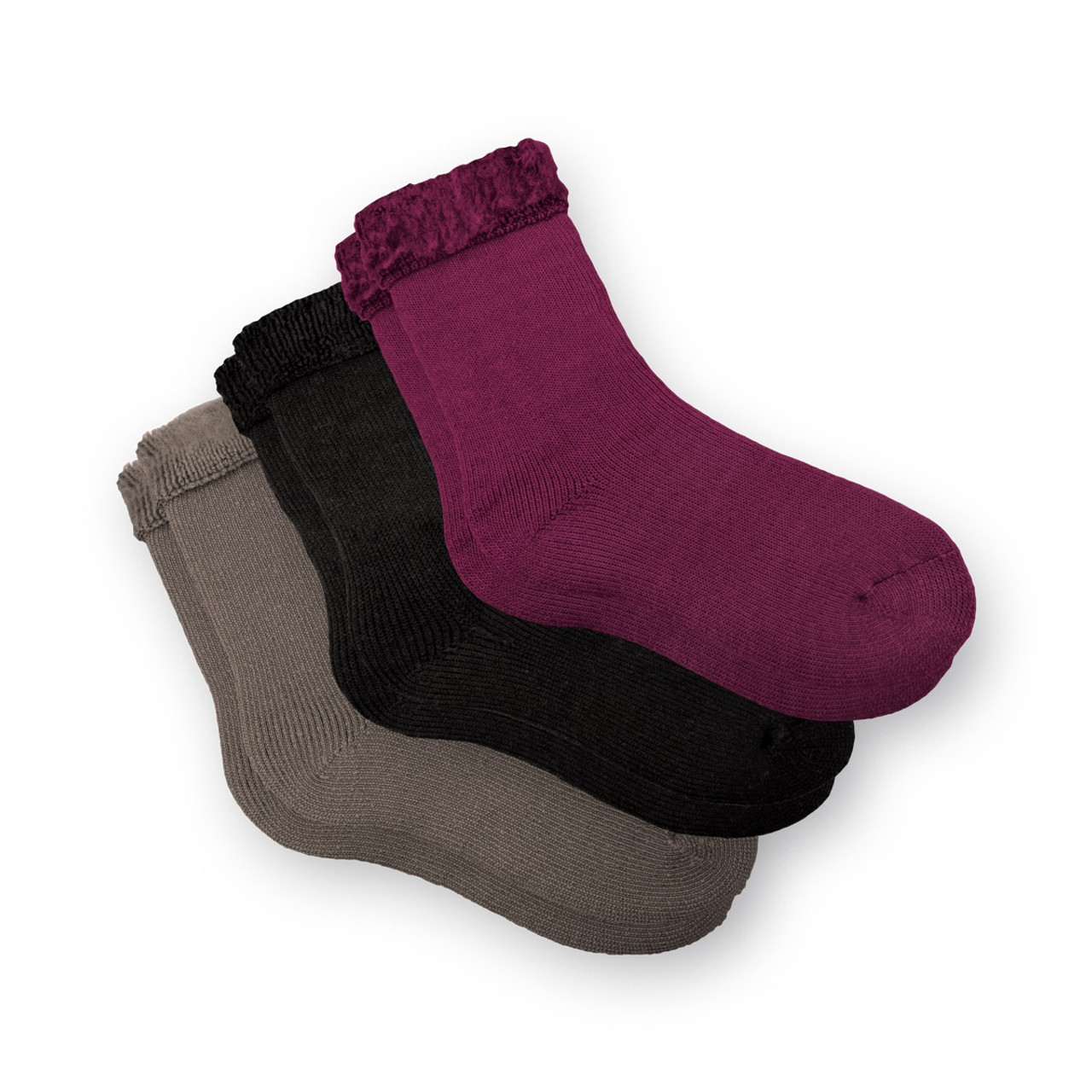 The original Blue Flame Thermal Socks are super thick, heavyweight socks with ultra-soft insulation. These socks are the perfect thermal socks for anyone and any occasion.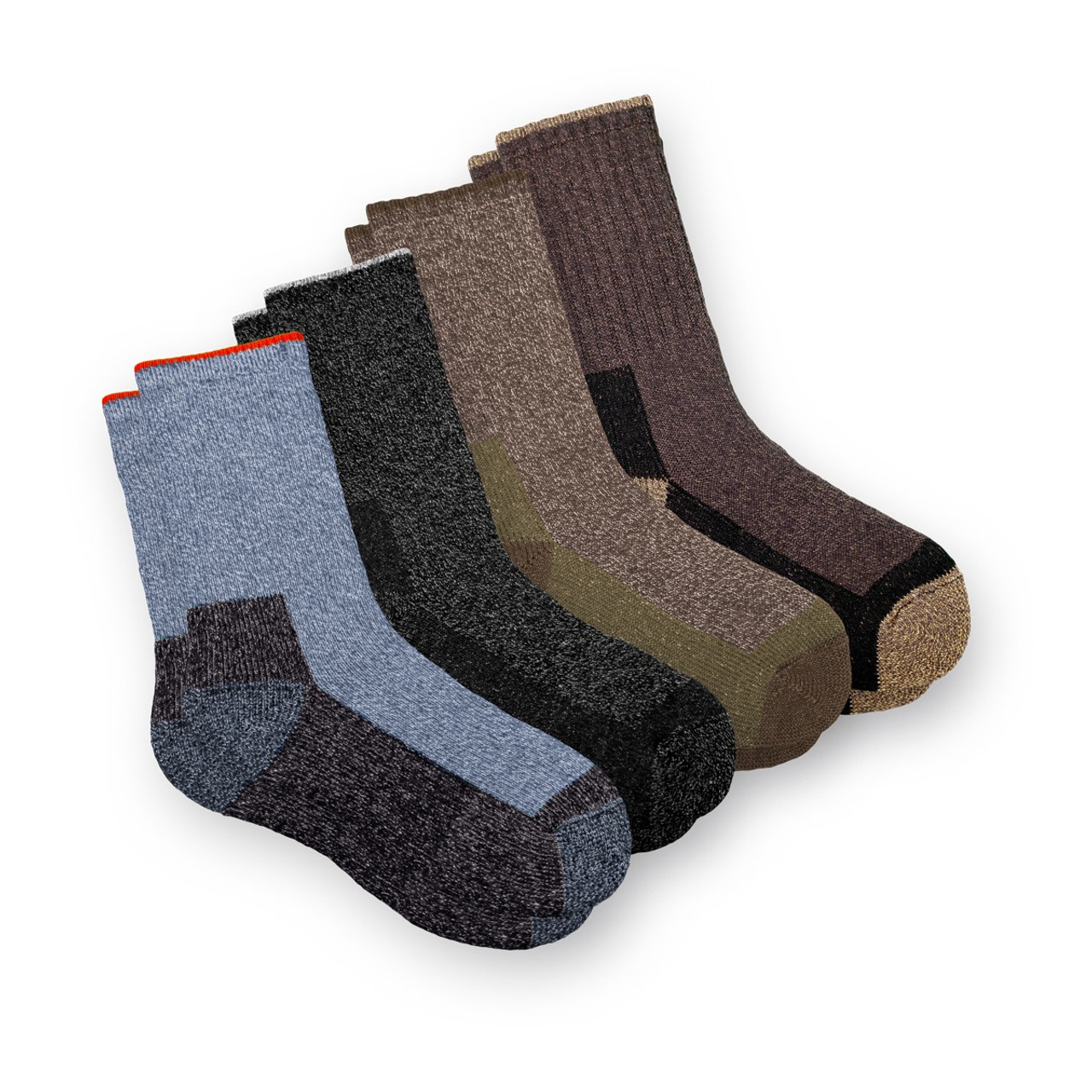 Blue Flame E-Tech Bamboo Thermal Socks have thick inner loops of cushioning to trap the heat and keep your feet warm and dry. These socks are the best thermal socks for the working man. They will keep your feet dry, warm, and healthy by preventing foot odor and foot-related infections.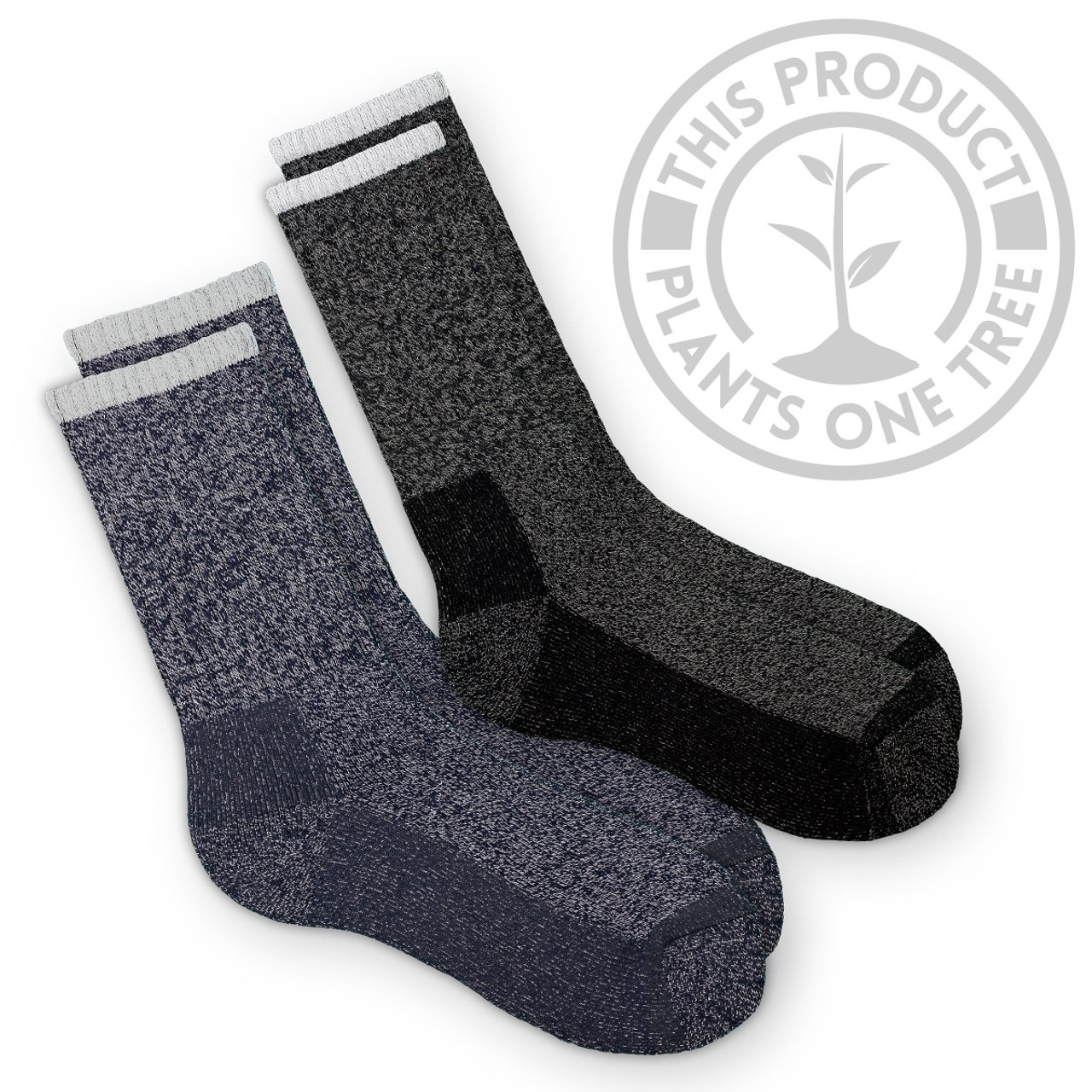 Blending Merino Wool with Bamboo Viscose makes our Merino Wool Bamboo Blend Outdoor Socks a great thermal sock for everyday wear. The cushioning will keep your feet comfortable all day long, while the thermal properties will keep you warm.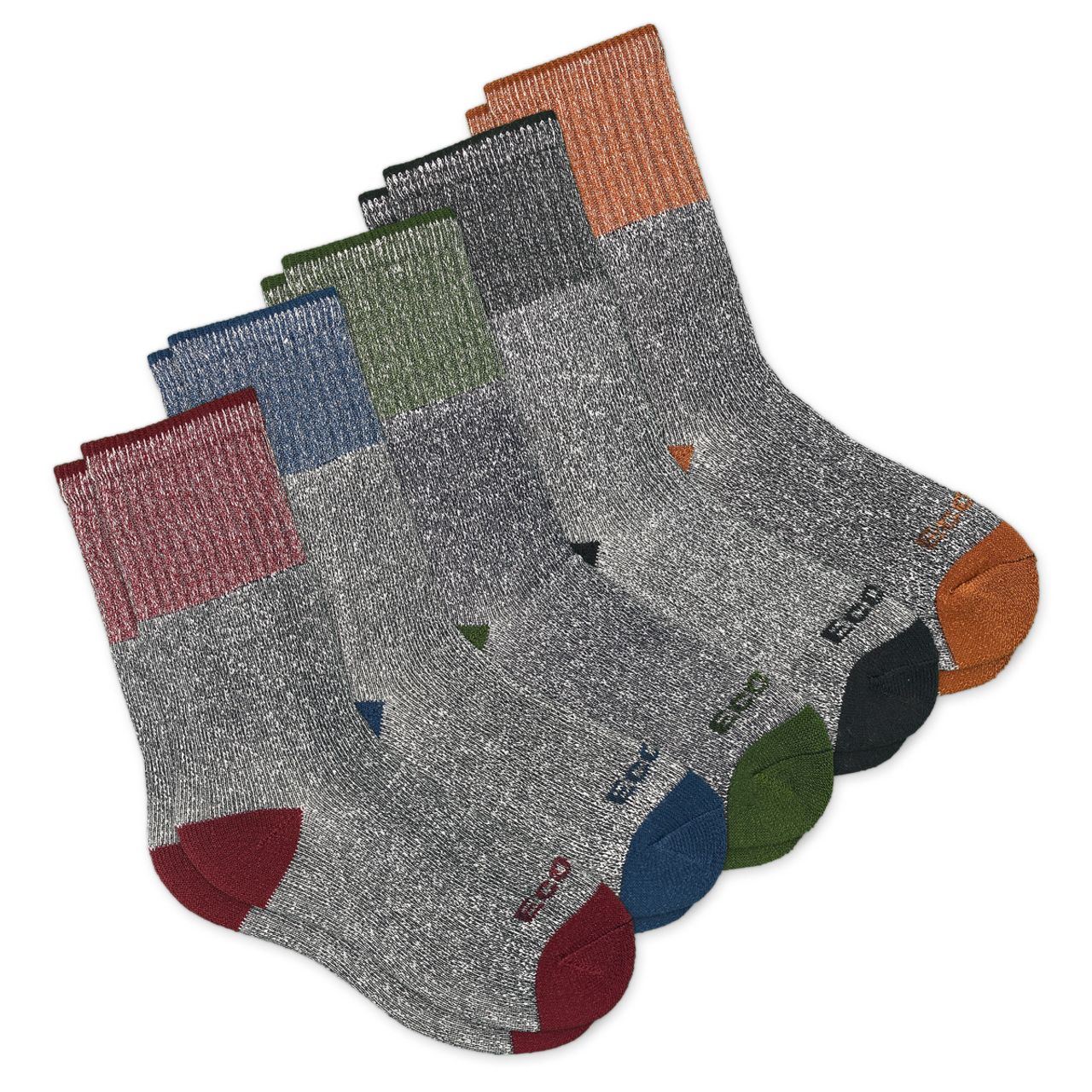 Recycled Cotton Natural Thermal Socks are perfect for those looking to reduce their carbon footprint. These eco-friendly thermal socks are up-cycled from cotton scraps and are designed to have the right amount of thickness for warmth and comfort.

Happy Hygge Season!
Socks are often an overlooked item in our wardrobes. We put them on hastily before stuffing our feet into our boots or grabbing whatever pair sits at the top of the sock drawer. Take extra care this time of year to practice hygge and appreciate the little things — including what socks you put on your feet!
Your body will retain heat better with a pair of high-quality thermal socks. Your feet and toes will thank you for choosing thermal socks this winter. With a good pair of thermal socks, your feet will be cozy and warm all winter!