Posted by EcoSox on Sep 26th 2022
If you're planning to stay active outdoors this fall and winter, it's important to be prepared. Being ready for the cold goes beyond packing enough water and food for the journey. It starts even before you take your first step - it begins with taking care of your feet.
Many people put a lot of time and effort into choosing the perfect boots for their trips, and with good reason. However, the importance of a quality pair of socks cannot be overlooked. The quality of your boots will be compromised if you wear less-than-desirable socks with them.
Traditional Cotton Socks Won't Cut It
Cotton socks can leave your feet sweaty and wet, which can lead to blisters and infections. Opting for a pair of high-quality socks made with merino wool or bamboo will help protect your feet on your journey.
EcoSox 2-Pack Merino Wool Bamboo Blend Outdoor Socks are the best socks for winter activities. These socks are made with the perfect blend of merino wool and bamboo viscose to keep your feet warm and healthy.
Here are five reasons these merino wool and bamboo socks are the best socks for you during the colder months.
They Are Eco-Friendly Socks
If you're looking for an eco-friendly sock made with sustainable materials, look no further than EcoSox. The merino wool and bamboo blend socks are comprised of two highly sustainable resources.
Merino wool comes from sheep that are fleeced once or twice a year without harming the sheep. Farming these sheep for their wool also takes little to no chemicals and results in low CO2 emissions.
On the other side, bamboo requires no irrigation and doesn't require pesticides or fertilizers. Once mature, bamboo can grow up to 47 inches in a single day and doesn't need to be re-planted after its harvested because it grows back from the cut.
These Wool Socks Are a Great Insulator
The traditional cotton socks you grew up with are going to do very little to keep the heat inside your boots when you're out and about. Merino wool, however, is well known for its insulative properties. Because the merino wool - and the bamboo its blended with - are naturally moisture-wicking, these socks won't lose its ability to insulate once it gets wet. Rain or shine, you'll be warm with merino wool socks.
They're Naturally Moisture-Wicking Sock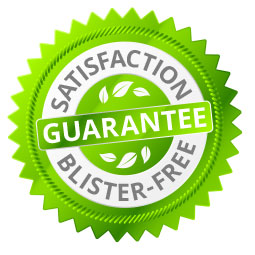 Speaking of naturally moisture-wicking - socks made with this type of blend will keep your feet dry. These materials are naturally absorbent to keep your feet dry, odor-free, and blister-free even if you sweat.
Bamboo is 60% more absorbent than cotton socks. Wet socks mean wet feet, which can create a number of problems including odors and friction that will lead to blisters and sores. This is sure to put a damper on your hike. Instead, prevent blisters and wet feet by opting for quality socks that will keep your feet happy.
They Are Durable Wool Socks
Wool socks also are more durable than cotton socks. The material is thicker and sturdier, so it takes a lot more to wear them down. Merino wool can be up to six times more durable than cotton socks.
They're Comfortable Wool Socks
Even with all these benefits, you don't have to sacrifice on comfort. Some people think wool can sometimes be scratchy or harsh on the skin, but this isn't the case with merino wool. The soft fibers will feel smooth and comfortable on your skin. Bamboo is also a naturally soft, silk-like material. Add in the 360-degrees of comfort-cushioning with arch support, and you'll be glad you tried EcoSox merino wool and bamboo blend outdoor socks.
Whether you're going on a short outing or a multi-day adventure, your feet will be comfortable, dry, and blister-free with a pair of high-quality wool socks. Try out the benefits of merino wool socks today!