Posted by EcoSox on Nov 1st 2023
November is recognized as Diabetes Awareness Month, a time to spread awareness about diabetes and its impact on millions of lives worldwide. This is a perfect time to explore how wearing non-binding EcoSox Bamboo Diabetic Socks can provide numerous advantages for individuals living with diabetes. From enhanced comfort to moisture management, bamboo socks offer unique benefits that can contribute to better foot health and overall well-being.
Diabetic Socks Provide Superior Comfort:
One of the key advantages of EcoSox Bamboo Diabetic Socks for individuals with diabetes is their exceptional comfort. The soft and smooth fibers of bamboo diabetic socks provide a gentle touch against sensitive skin. People with diabetes often experience foot sensitivities, including neuropathy, which can make it challenging to find socks that don't cause discomfort. EcoSox Diabetic Socks offer a cushioned and luxurious feel, reducing friction and minimizing the risk of blisters or pressure points.
Diabetic Socks Provide Moisture Management:
Proper moisture management is crucial for individuals with diabetes to maintain healthy feet. Ecosox Bamboo Diabetic Socks excel in this aspect, as the natural wicking properties of bamboo fibers help to draw moisture away from the skin. By keeping the feet dry and reducing the accumulation of sweat, our contribute to a reduced risk of infections, such as fungal growth or foot ulcers. This moisture control is particularly important for individuals with diabetic neuropathy who may have decreased sweat production.
Diabetic Socks Provide Temperature Regulation:
Maintaining optimal foot temperature is essential for diabetic individuals, as poor circulation can lead to temperature imbalances. Our Bamboo Diabetic Socks offer excellent temperature regulation, keeping the feet comfortably warm in colder weather and cool during warmer months. The breathability of bamboo fibers allows proper air circulation, which helps to prevent excessive sweating and overheating.
Bamboo Viscose Has Antibacterial Properties:
Diabetic individuals are more susceptible to infections, and foot health is of utmost importance. Bamboo Viscose possess natural antibacterial properties, inhibiting the growth of odor-causing bacteria and reducing the risk of infections. By wearing our diabetic socks made from Bamboo Viscose, individuals with diabetes can enjoy fresher and healthier feet, promoting overall foot hygiene.
Eco-Friendly Choice For Diabetic Socks:
In addition to the benefits for foot health, wearing EcoSox Bamboo Diabetic Socks is also an eco-friendly choice. Bamboo is a sustainable resource that grows rapidly and requires fewer resources compared to traditional cotton production. By choosing EcoSox, individuals with diabetes can contribute to a more sustainable planet while taking care of their foot health. In addition, when you purchase a pair of our socks that have the One-Tree-Planted seal, you'll plant a tree.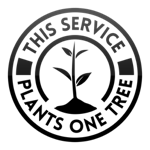 As we observe Diabetes Awareness Month, it's important to consider the advantages of wearing EcoSox Bamboo Diabetic Socks for individuals living with diabetes. From the enhanced comfort and moisture management to temperature regulation and antibacterial properties, EcoSox bamboo socks provide a range of benefits that support foot health. By opting for EcoSox, individuals with diabetes can experience improved comfort, reduced risks of infections, and contribute to a more sustainable world.
Let's spread awareness about diabetes and the importance of taking care of our feet during this special month and beyond.