Posted by EcoSox on Aug 29th 2022
Many people put on socks as an afterthought, grabbing any pair from the dresser or the top of the laundry pile. Although you may be able to get by with an everyday pair of cotton socks, if you're hitting the trail for a hike, a quality pair of men's hiking socks or women's hiking socks will make all the difference.
Unlike regular socks, hiking socks are designed to keep your feet dry, blister-free, and temperature-regulated throughout your walk or hike.
What are the Benefits of Wearing Hiking Socks?
While hiking socks aren't a pre-requisite for hitting the trail, they can make or break your hike. Comfortable feet mean you can hike for longer without blisters or sore feet.
Here are a few reasons why you need hiking socks:
Hiking socks are made of durable materials designed to protect your feet.

Hiking socks are created with materials that will keep your feet at a comfortable temperature.

Hiking socks are moisture wicking to keep your feet dry and healthy.


Hiking socks are designed to prevent blisters.
Protect Your Feet with the Right Material for Hiking Socks
Hiking socks are made with durable materials meant to withstand the wilderness. The best hiking socks will be made with naturally moisture-wicking material that is insulative, breathable, and long-lasting.
Many EcoSox are made from more than 70% bamboo viscose. Other materials include polyester, nylon, spandex, and rubber.
Check out these bamboo hiking socks:
Bamboo Full Cushion Hiking Socks
Diabetic Non-Binding Bamboo Hiking/Outdoor Socks
Bamboo Half Cushion Light Hiking/Outdoor Socks
Diabetic Non-Binding Bamboo Light Hiking Quarter Socks
Bamboo Light Weight Hiking Quarter Socks
What does this blend of materials do for your feet? Bamboo, polyester, and nylon all work together to keep your feet dry. Meanwhile nylon, spandex, and rubber work to make your socks sturdy, allowing them to be stretched and washed without ruining their shape.
If you're not ready to give up the traditional cotton sock, check out EcoSox Recycled Cotton Natural Crew Socks. These eco-friendly hiking socks are made of nearly 50% recycled cotton along with polyester and spandex.
Keeping Your Feet Warm with Hiking Socks
Another material you might consider for your hiking socks, especially if you are hiking in colder months, is Merino wool.
The 2 pack merino wool bamboo blend outdoor socks are made with a blend of Merino wool and bamboo viscose to keep your feet warm and dry. Besides being known for being ultra-soft, Merino wool is also known for being temperature-regulating, odor-resistant, and breathable.
Blue Flame Thermals are a great option for keeping feet warm during the cold hiking months. These hiking socks are made with a blend of brushed acrylic for super-soft insulation that retains 600% more heat than cotton.
Keeping Your Feet Dry
High-quality hiking socks made with naturally moisture-wicking material like bamboo viscose or Merino wool can keep your feet dry during your hike. Wet feet are a breeding ground for bacteria, which can lead to foot odor, fungal infections, and other foot ailments. Wet feet can also cause friction, which in turn can cause blisters. Bamboo socks are 60% more absorbent than cotton socks, making bamboo hiking socks a great option for your next backpacking trip or long-distance hike.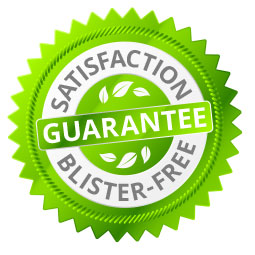 Keeping Your Feet Blister-Free
Just as with wet feet, any type of friction can lead to blisters, which is why it's important to buy hiking socks made with materials that are soft and comfortable (yet durable) to keep your feet blister-free.
Most EcoSox socks are marked with the Lifetime Blister Free Guarantee seal. The bamboo viscose used in many of EcoSox hiking socks are naturally moisture-wicking and alleviates friction with their soft yarns.
Keeping Your Feet Comfortable
Hiking socks are a must-have for any hiker. While hiking socks aren't required, the socks you wear can make or break your trip. High-quality, comfortable socks will keep your feet happy and you happy as you explore new places and reach new heights.