Crafted from Bamboo Viscose
Created for Quality and Performance
Founded by a lifelong professional in the sock industry who also is a diabetic, EcoSox is committed to providing quality socks to meet the needs of all consumers. Whether you're looking for socks to wear for work, outdoor activity, sports, or your diabetic condition, EcoSox delivers you quality socks made with yarns typically sourced from renewable bamboo or other eco-friendly products like recycled cotton.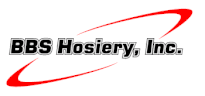 In 1988, BBS Hosiery, Inc. was founded by Bill Birkett. Bill worked in the hosiery industry since the early 1980's before founding the company. As a family owned and operated entity, BBS Hosiery took pride in providing customers a full range programs with the best quality for their money.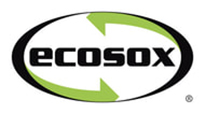 For over 25 years BBS Hosiery specialized in sport specific socks, manufacturing and distributing small and large retailers. In October of 2008, the distribution center was moved to Dayton, Ohio. At the same time, product focus shifted from providing your typical run-of-the-mill product to manufacturing goods of quality a step above our competitors. EcoSox was brought to life as a high-end sports socks manufactured from bamboo viscose. Bamboo viscose yarn is moisture wicking, resistant to odor, resistant to blisters, and has thermo-regulating properties all without chemical additives and conditioners. EcoSox takes pride in the fact that bamboo is one of the most sustainable resources on the planet making EcoSox products high performance and eco-friendly.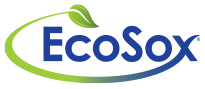 In 2017, BBS Hosiery was sold to JAG Companies, Inc. which assumed the EcoSox brand. EcoSox is focused on expanding its product offerings such as introducing the market's first hiking sock for people with diabetes and expanding distribution of its quality products.