Posted by EcoSox on Dec 31st 2022
Step into the New Year! Upgrade your Cotton Socks with Bamboo Socks from EcoSox
New year, new me — it's a saying we hear at least once a year after the silver ball drops in NYC, signaling the end of one year and the beginning of another.
If you're looking to make changes in your life, what a better time start than at the turn of a new year? An estimated 40% of Americans make a New Year's Resolution each year. Put your best foot forward into 2023 because New Year's is the perfect time to buy new bamboo socks.
Why new socks made from bamboo? You might ask. We'd love to tell you!
A new year is the perfect time to refresh your wardrobe or commit to a healthier lifestyle. Here are some popular New Year's resolutions and how eco-friendly bamboo socks fit in.
Make New Bamboo Socks Part of Your New Year's Resolution
Resolution: Exercise More
According to a consumer study, 48% of people who make a New Year's resolution vow to exercise more. If that's your goal for 2023, then it's time to invest in running socks or athletic socks.
Having a pair of high-quality running socks will make all the difference in your workout. Bamboo running socks are made with naturally moisture-wicking material that will keep your feet dry, blister-free, and odor-free throughout your workout. This makes them the perfect athletic socks to help you get your new year's resolution started off on the right foot.
EcoSox JAG Athletic ZAG-MAX Bamboo Running Socks are cushioned, low-cut, tabbed running socks made with bamboo viscose. The cushioning coupled with a smooth toe-seam and Y-heel stitching provides optimal comfort while core compression helps fight foot fatigue to keep you on your feet longer.
EcoSox JAG Athletic ZIG-LITE Bamboo Running Socks are another great option if you prefer lighter cushioning. Like the ZAG, these bamboo running socks will keep your feet blister-free and comfortable throughout your workout.
---
Resolution: Declutter
If your goal is to declutter your wardrobe, the sock drawer is a great place to start. Get rid of those tired, worn-out cotton socks and replace your socks with high-quality, durable EcoSox. EcoSox has a variety of bamboo socks perfect for everyday wear in various cuts and styles.
Bamboo Low-Cut Ankle Socks or Bamboo Performance Tab Socks sit right at the ankle. These socks have a cushioned footbed and integrated smooth toe-seam for comfort. The naturally breathable fibers keep your feet dry and blister-free, making them the perfect socks for everyday wear.
If you prefer your socks to be hidden blow your shoes, check out the EcoSox Bamboo No Show Socks. These socks feature a knitted reinforced heel and smooth integrated toe seam stitching for comfort and durability.
Looking for a higher cut? Check out these EcoSox American Crew Bamboo Socks or EcoSox Bamboo Quarter Socks.
---
Resolution: Live Healthier
The majority of New Year's resolutions — whether it's exercising more, eating healthier, or losing weight — involve making the move toward a healthier lifestyle. Living a healthy lifestyle is especially important if you are recovering from an injury or if you have an illness such as diabetes.
If you are diagnosed with diabetes, then you know how important it is to take care of your feet. Diabetics are prone to foot illnesses and sores due to neuropathy and edema. Check out these diabetic bamboo socks to help kick off your new year's resolution.
Diabetic Bamboo Crew Socks or Bamboo Quarter Diabetic Socks provide comfort and protection to promote foot health. These diabetic bamboo socks are designed with a soft, easy-on, relaxed fit that improves blood circulation and prevents blisters. For more coverage, check out these Diabetic Bamboo OTC Socks.
EcoSox Bamboo Compression Socks (OTC) have mild graduated compression, which make them a great sock for workout recovery or to improve circulation if you're someone who is often on their feet for extended periods of time.
---
Resolution: Be More Eco-Friendly
If you're looking to reduce your carbon footprint in 2023, switching to eco-friendly bamboo socks is a great place to start. EcoSox bamboo running socks are made from bamboo viscose fibers derived from Moso bamboo, an ecologically friendly grass.
Bamboo requires no irrigation, pesticides, or fertilizers to grow. It also doesn't need to be replanted after harvest. Bamboo creates 35% more oxygen than an equivalent stand of trees and absorbe five times more greenhouse gases.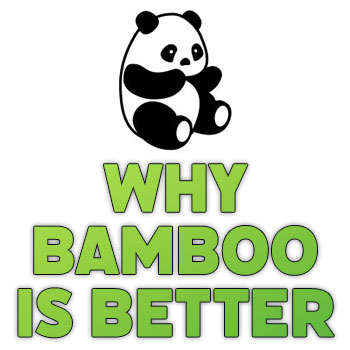 EcoSox has the best selection of women's bamboo socks and men's bamboo socks for any occasion or activity from work force to hiking to active.
---
Resolution: Spend More Time Outdoors
Speaking of hiking and the outdoors, another great New Year's resolution is spending more time enjoying the great outdoors. This year, commit yourself to spending more time immersed in nature. A great way to do this is enjoying a hike. EcoSox has hiking socks that will keep your feet dry, blister-free, and odor-free.
Bamboo Full Cushion Hiking Socks are a medium-weight bamboo hiking sock with 360 degrees of cushioning for optimal comfort. These socks are perfect for any type of hike whether it's a rugged multi-day trek or a short-day hike. The naturally breathable fibers will keep your feet dry, and the soft material will prevent blisters.
Bamboo Half Cushion Light Hiking Socks are a lighter option for those who prefer thinner cushioning. The underfoot cushioning will keep your feet comfortable while the thin top will promote optimal cooling and heat exchange.
Put Your Best Foot Forward with Eco-Friendly Bamboo Socks from EcoSox
No matter what your New Year's resolution is, put your best foot forward in 2023 with EcoSox bamboo socks. EcoSox has the best bamboo socks for any occasion whether it's everyday use, work force attire, or active wear. With a variety of cuts and colors, you'll be sure to kick off the new year in style and comfort.