EcoSox Bamboo Low Cut Socks
---
Sock Material Content:
80% Bamboo Viscose / 10% Polyester / 5% Nylon / 3% Spandex / 2% Rubber
EcoSox Low-Cut Socks - High Performance Bamboo Viscose Fibers
Dry - Enhanced Moisture Control & Thermo-Regulation
Odorless - Inhibits Foot Odor
Blister Free - Inhibits Foot Friction/Blisters
Integrated Smooth Toe Seam Reduces Friction
Arch Support For Proper Fit & To Fight Fatigue
Knitted Reinforced Heel &Toe for Ergonomic Fit
EcoSox FootBed Pillowed Cushioning for Comfort & Air Flow
Why Bamboo Socks?
Bamboo Viscose Fibers have a silk-like soft and buttery feel which is ultra-soft against skin.
Absorbs 3-4 times more moisture than cotton to keep your feet dry.
Bamboo is one of the most ecologically friendly grasses on our planet.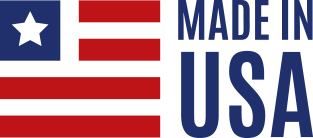 20 Reviews
eCO SOX ANKLE
love these socks. i have been buying them ever since the alameda county fair
ecosox
This is my 2nd time buying ecosox. I bought 3 pr. last year. These were Hiking socks. My husband is quite happy with his. I got 2 weights. 1 for summer and 1 for winter. Since they were memorable, when I needed socks this year I bought 3 pr. of low cut socks. These are the most comfortable socks I have ever worn. I would recommend them highly. The fact that they are eco friendly is a great plus.
Add a Review